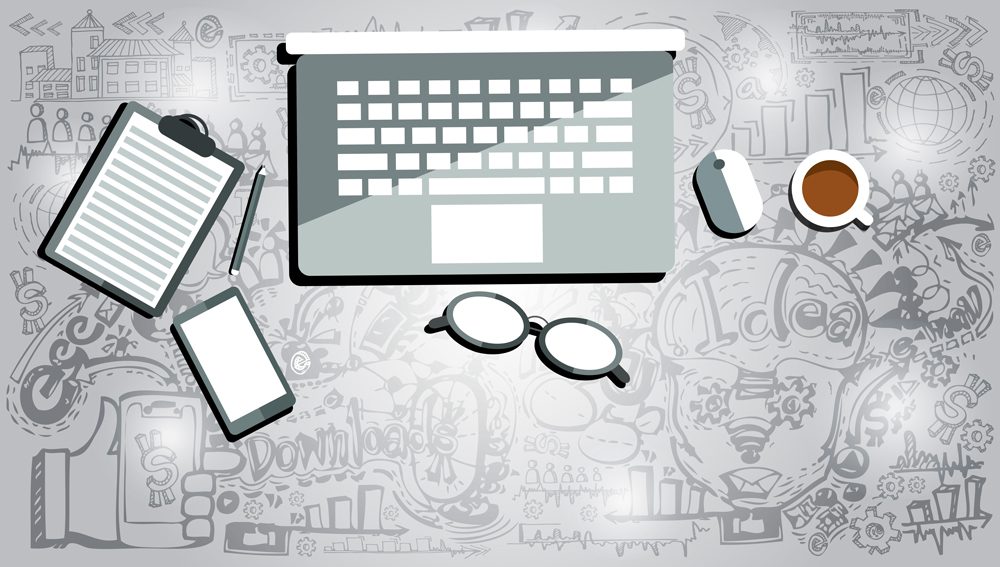 Every organization is constantly faced with the challenge of continually growing its business operations as well as sustaining its market share at the market place. Irrespective of the size of the organization or the age since its inception, as a company grows, it constantly encounters newer issues and feels the need to give a new life to its business for the next level of growth. To face these challenges, it might require an external helping hand, or maybe, just an energy drink!
The basic definition of a consultant stands to be:
"An experienced professional who has an expertise in a specific field and can therefore provide expert advice professionally".
Much like how an energy drink boosts our energy and performance, a consultant offers a fresh perspective and directs the company's efforts in a unique way. A consultant is looked for when an unbiased opinion is needed, or when more skilled horsepower is needed to complete the tasks at hand. Consultants help organizations improve overall business performance in terms of operations, profitability, management, structure, strategy and much more.
Healthcare consultants are management analysts who work in the life sciences space and look to improve the administrative and business aspects of an organization. They also review and advice on the overall health of a company, hospital or practice. Healthcare consultants, apart from being familiar with the know-hows of this sector, are also experienced in critical areas like healthcare policies and laws. They help organizations and hospitals run their businesses seamlessly, and assist the organization gradually move towards their vision while delivering quality products and services.
Things, about only a decade ago, were different. The concept of an external consultant was still fresh. Traditionally, healthcare companies relied mainly on in-house horsepower. As the business environment underwent a change rapidly owing to the technological advancements, it called for fresh perspectives to be looked into and needed to achieve growth and competitive advantage. The addition of newer markets and the creation of multiple specialized divisions with more complex product portfolios, made healthcare companies look externally for an unbiased advice on business strategies. This change was also triggered with the growing need for providing consistent value-added services and satisfaction to both doctors and patients as well as the trade.
Healthcare consultants represent either established consulting firms, large, medium, or small, or they practice independently. Essentially, they provide business and strategy consulting with the objective of helping companies on growth, revenue maximization and improving efficiency. Additionally, there are specialized consulting services in the healthcare field such as R & D, regulatory affairs or manufacturing services. Consultants may be hired to work on a particular project, or may be hired on a full-time basis by a company. Typically, a consultant or a team of consultants identifies/defines the problem, analyses the data and formulates a plan to resolve the challenge while optimizing the available resources and options.
In recent years, owing to various factors like increasing cost of healthcare, increasing expectations on all aspects of healthcare, the technological advancements in this field and the growing significance of value-based care, healthcare consulting is seeing a global evolution, from the basic advisory role to a more personalized communication to suit the organization, its patients, and their needs.
A push to this area is also credited greatly to the emerging trends in the Indian healthcare industry. Currently, we are seeing a rise in public-private partnerships in the healthcare sector, which is causing a shift of the government's role from a provider to a payer. This has improved the access to healthcare and has also expanded financial risk protection coverage to the marginalized.
Recently we are also witnessing a revolutionary change in the retail pharmacy sector in the form of e-pharmacy and pharmacy chains. Companies are turning to consultants to better plan their reach to the end consumer and adapt well to these changing situations at the market place.
Specialized areas wherein a healthcare consultant is sought after by organizations include R&D, regulatory & medical affairs and commercial affairs.
In R&D, consultants can help make important decisions pertaining to investments and collaborations. They help the medical affairs team to develop communication strategies and methods to educate the healthcare workers on new drug advancements, clinical research and the benefits of novel drugs. The commercial affairs team works with a consultant on projects that include marketing of the product range, insurance matters and on developing internal operational capabilities. They may also be involved in strategic planning for the company and work on expanding the business to new dimensions.
Considering the multifaceted nature of this profession, there are obviously certain challenges that a consultant faces.
Unpredictable consumer behavior, demand of high-quality consultation at lower prices, new competition, constant upskilling, the ongoing saga of technological advances and automation, complexity of projects, and protection of client data and cybersecurity are, broadly put, the challenges this industry faces. And hence, the consultant is continually required to be updated on these and also be proactive in advising the clients accordingly.
Despite these challenges, the global healthcare consulting industry continues to grow at a CAGR of 6.71% and is expected to cross USD 20 billion by 2025.
For pharmacists looking to enter this discipline, the key areas to excel are commercial awareness, numerical and analytical skills, attention to detail, interpersonal skills, tact and persuasive ability, oral and written communication skills and self-motivation.
So, is there an opportunity for pharmacists or life sciences professionals to get into consulting? Well, of course! While it is not mandatory to be a science graduate to enter into consulting in the healthcare arena, they do have an edge because of their domain expertise which is essential to advise the clients. Upskilled with an MBA, a science professional can clearly look at consulting as a career choice. It is a very unconventional discipline that guarantees constant excitement in the job, a career trajectory that is unparalleled and gives one an opportunity to interact with different teams while allowing you to work on a wide range of business functions in an organization.
To conclude, this discipline embodies the statement:
"A fresh start isn't a new place, it's a new mindset"
References:
1.
https://www.themuse.com/advice
2.
https://www.hcltech.com/technology-qa
3.
https://cellohealth.com
4.
https://www.pwc.in/industries/healthcare
5.
https://www.prnewswire.com
6.
https://www.consultancy.uk/news