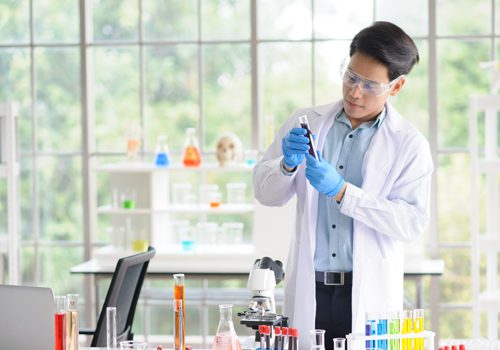 This is a critical vertical of the pharmaceutical industry – an essential crux to maintaining quality levels in selection of key ingredients /raw materials and also during production and manufacturing.
Quality control involves a number of techniques to ensure identity of right raw materials/drugs, its strength, quality and purity. Quality assurance involves the development and implementation of a system that provides certainty in a product's quality and safety.
The laboratory analysis might range from simple chemical tests to complicated ones from the respective Pharmacopoeia (e.g.IP, USP, BP, etc). This department's responsibility is also to develop analytical methods, conduct stability studies, perform In-process quality control (IPQC) in the Manufacturing/ Production department so that regular and random checks are carried out during production and ensure quality drugs/products are being manufactured consistently.
Efficacy, Safety, Quality and Compliance are the key factors in QC. In order to excel in this department, one has to be focussed, active, work accurately, systematically, be responsive and have an eye for detail to identify any flaws/errors/defects in the screening of materials or during manufacturing.